Introduction:
In today's digital age, laptops have become an essential tool for work, entertainment, and communication. As we spend more time using our laptops, it's important to consider the ergonomics and comfort of our setup. A laptop table is a versatile and practical solution that can enhance your productivity and overall well-being. In this guide, we will explore the features and factors to consider when choosing the perfect laptop table for your needs.
Ergonomics and Comfort:
One of the primary reasons to invest in a laptop table is to improve ergonomics and ensure comfortable usage. Look for a table that allows you to adjust the height and angle of the laptop to avoid strain on your neck, shoulders, and wrists. Ergonomically designed tables promote good posture and reduce the risk of long-term musculoskeletal issues.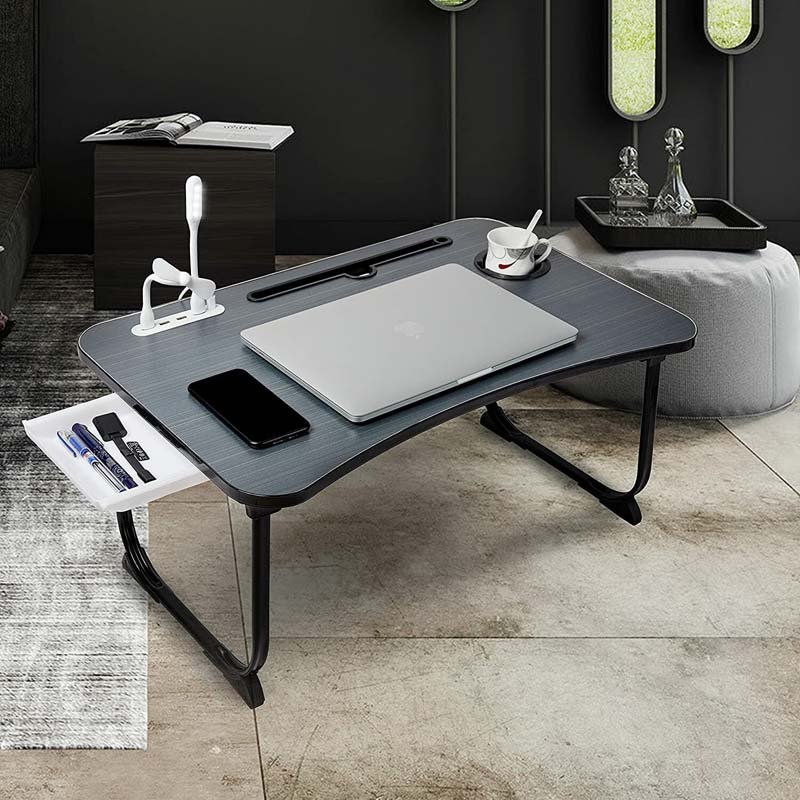 Portability and Flexibility:
Portability is another crucial factor to consider, especially if you frequently work or travel on the go. Opt for a lightweight and foldable laptop table that is easy to carry and store. This allows you to set up your workstation anywhere, whether it's your office, a coffee shop, or even your bed.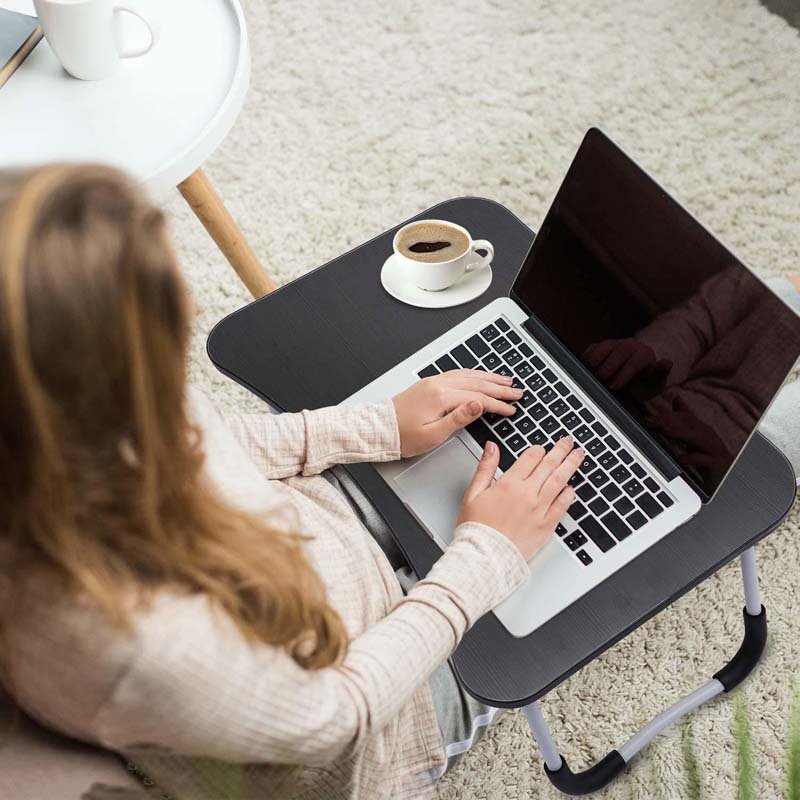 Sturdy Construction and Durability:
When it comes to laptop tables, durability is key. Look for tables made from high-quality materials like aluminum or sturdy plastic that can withstand regular usage. Consider the weight capacity of the table to ensure it can support your laptop and any additional peripherals you may use.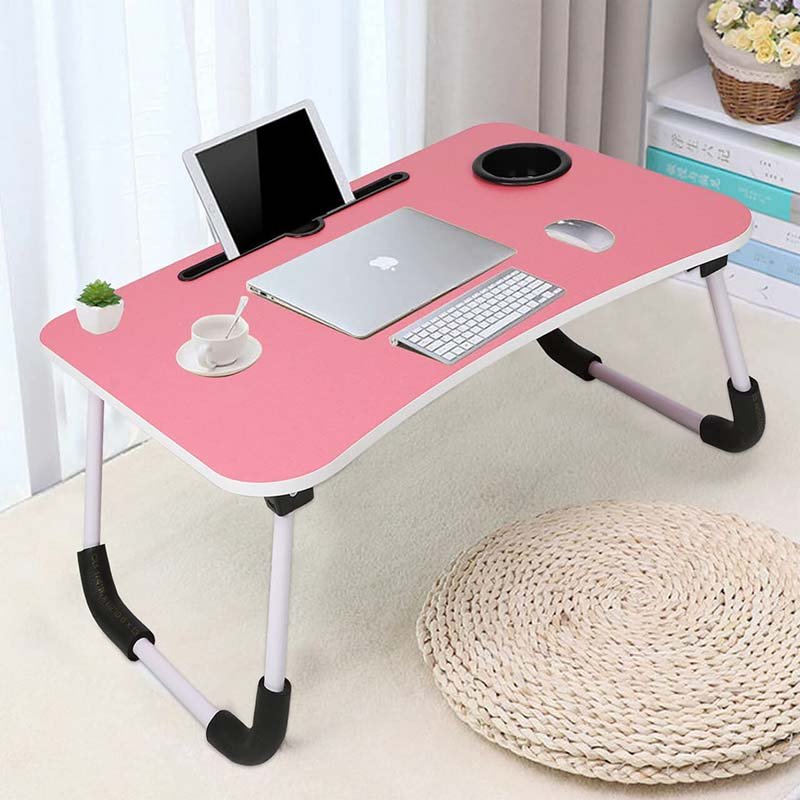 Size and Surface Area:
The size and surface area of the laptop table are important considerations, as they determine the compatibility with your laptop and the available workspace. Measure the dimensions of your laptop and choose a table that provides ample space for it to sit securely. Additionally, consider whether you need extra space for a mouse, a notepad, or other accessories.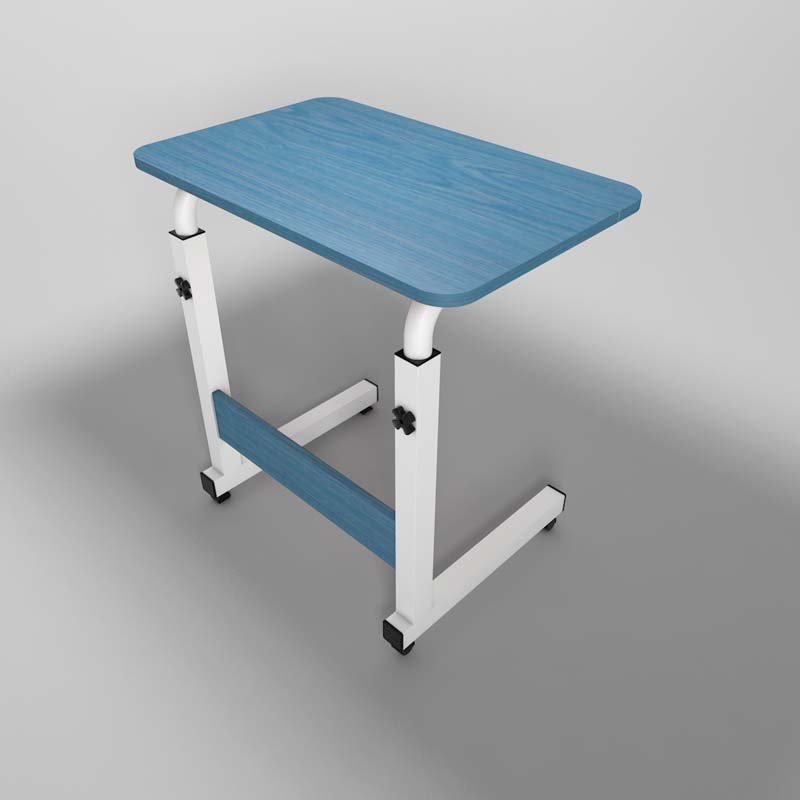 Cooling and Ventilation:
Laptops generate heat during operation, and poor ventilation can lead to overheating and performance issues. Look for a laptop table with built-in cooling features such as ventilation holes or a fan. These features help to dissipate heat and maintain optimal laptop performance.

Cable Management:
Messy cables can be frustrating and hinder your productivity. A well-designed laptop table should have provisions for cable management, such as clips or built-in cable trays, to keep your workspace tidy and organized.
Style and Aesthetics:
While functionality is crucial, it's also important to consider the style and aesthetics of the laptop table. Choose a design that complements your personal taste and matches your workspace or home decor. From sleek and minimalistic to vibrant and colorful options, there's a laptop table to suit every preference.
Conclusion:
Investing in a laptop table is a wise decision to enhance your laptop usage experience. Consider the ergonomics, comfort, portability, durability, size, cooling, cable management, and style when selecting the ideal table for your needs. Remember that a well-designed laptop table can significantly improve your posture, reduce strain, and boost your productivity. Take the time to research and find the perfect laptop table that will provide you with years of comfortable and efficient laptop usage.