Introduction
As living spaces become more compact and versatile, the need for flexible storage solutions has grown. Enter the Multipurpose Collapsible Wardrobe, a practical and convenient storage solution that adapts to the ever-changing demands of modern living. Designed to maximize space while offering ample storage, collapsible wardrobes provide a stylish and functional way to organize your clothes, accessories, and personal belongings. In this article, we will explore the benefits and versatility of collapsible wardrobes, and how they can revolutionize your storage needs.
Space Optimization and Portability
One of the primary advantages of a collapsible wardrobe is its ability to optimize space in small living areas. Whether you live in a studio apartment, dorm room, or have limited closet space, a collapsible wardrobe can be a game-changer. With its vertical design and multiple shelves, compartments, and hanging rods, it provides an efficient storage solution without taking up much floor space. When not in use, the wardrobe can be easily collapsed and stored away, making it ideal for those who move frequently or have limited storage space.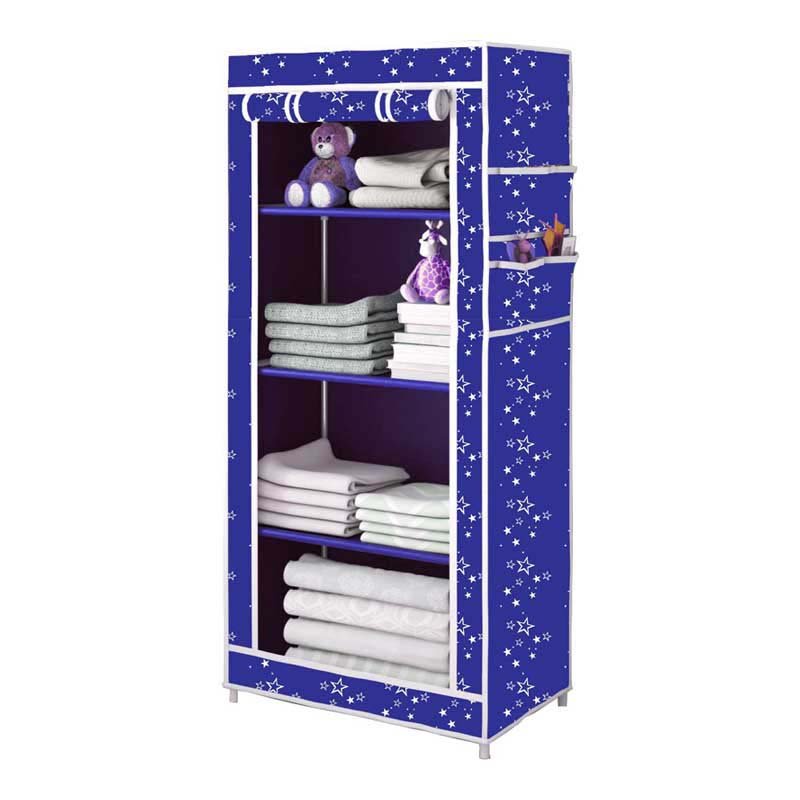 Flexibility and Customization
Collapsible wardrobes are designed with flexibility in mind. Most models come with adjustable shelves and hanging rods, allowing you to customize the interior layout according to your storage needs. Whether you need more space for hanging clothes, additional shelves for shoes and accessories, or compartments for folded items, you can configure the wardrobe to suit your preferences. This versatility ensures that your belongings are neatly organized and easily accessible, saving you time and effort when getting dressed.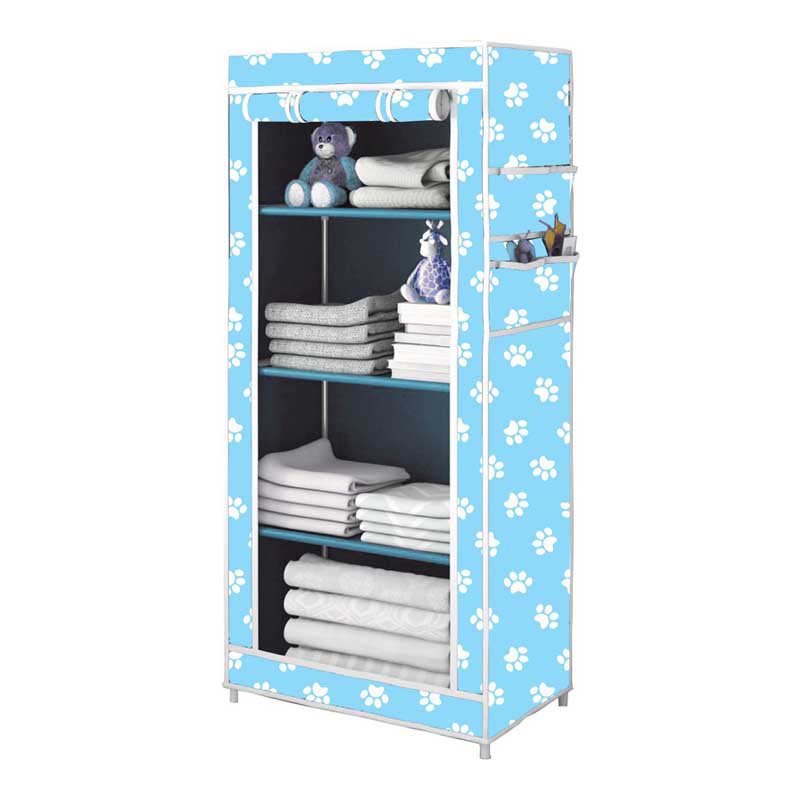 Easy Assembly and Disassembly
Unlike traditional wardrobes that require complex assembly and disassembly, collapsible wardrobes are incredibly easy to set up and take down. They typically come with a lightweight frame made of metal or sturdy plastic, and the fabric covering easily attaches to the frame using a zipper or Velcro. No tools are usually required for assembly, and the process can be completed within minutes. This simplicity makes collapsible wardrobes convenient for those who frequently move or need temporary storage solutions.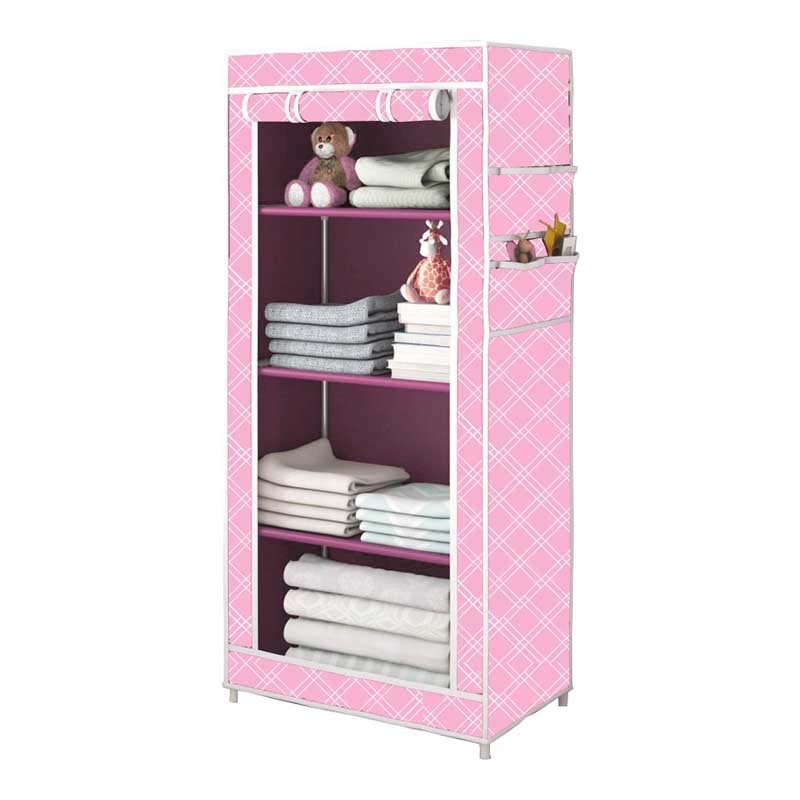 Portability and Convenience
Collapsible wardrobes offer the convenience of portability. Many models come with wheels or casters attached to the base, allowing you to move the wardrobe effortlessly from one room to another. This mobility is especially useful when cleaning or rearranging furniture. Additionally, collapsible wardrobes can be disassembled and packed into a compact size, making them ideal for traveling, camping, or temporary storage needs. Whether you need extra storage in a guest room or want to create a makeshift wardrobe for a special event, a collapsible wardrobe offers convenience and versatility.

Stylish and Aesthetically Pleasing
Collapsible wardrobes are available in a variety of designs, colors, and materials, allowing you to choose a style that complements your existing decor. Whether you prefer a sleek and minimalist look or a vibrant and patterned design, there is a collapsible wardrobe to match your aesthetic preferences. With its clean lines and contemporary appeal, a collapsible wardrobe can enhance the visual appeal of your living space while providing functional storage.
Affordability and Cost-Effectiveness
Compared to traditional built-in wardrobes or freestanding closets, collapsible wardrobes are a cost-effective storage solution. They are generally more affordable and offer a comparable amount of storage space. This affordability makes them a great option for students, renters, or anyone on a budget who requires extra storage without the expense of custom-built furniture. Investing in a collapsible wardrobe allows you to maximize your storage capacity without breaking the bank.
Conclusion
The collapsible wardrobe is a versatile and convenient storage solution that adapts to the needs of modern living. Its space-saving design, customization options,